Room Burano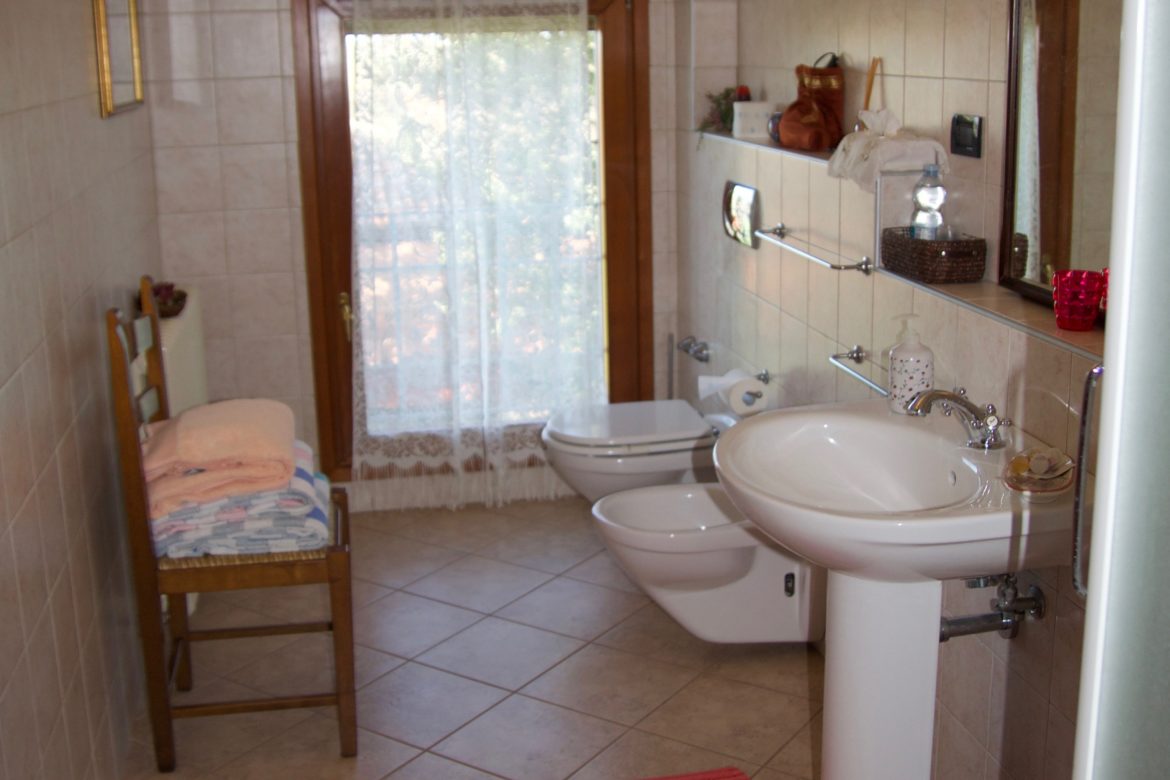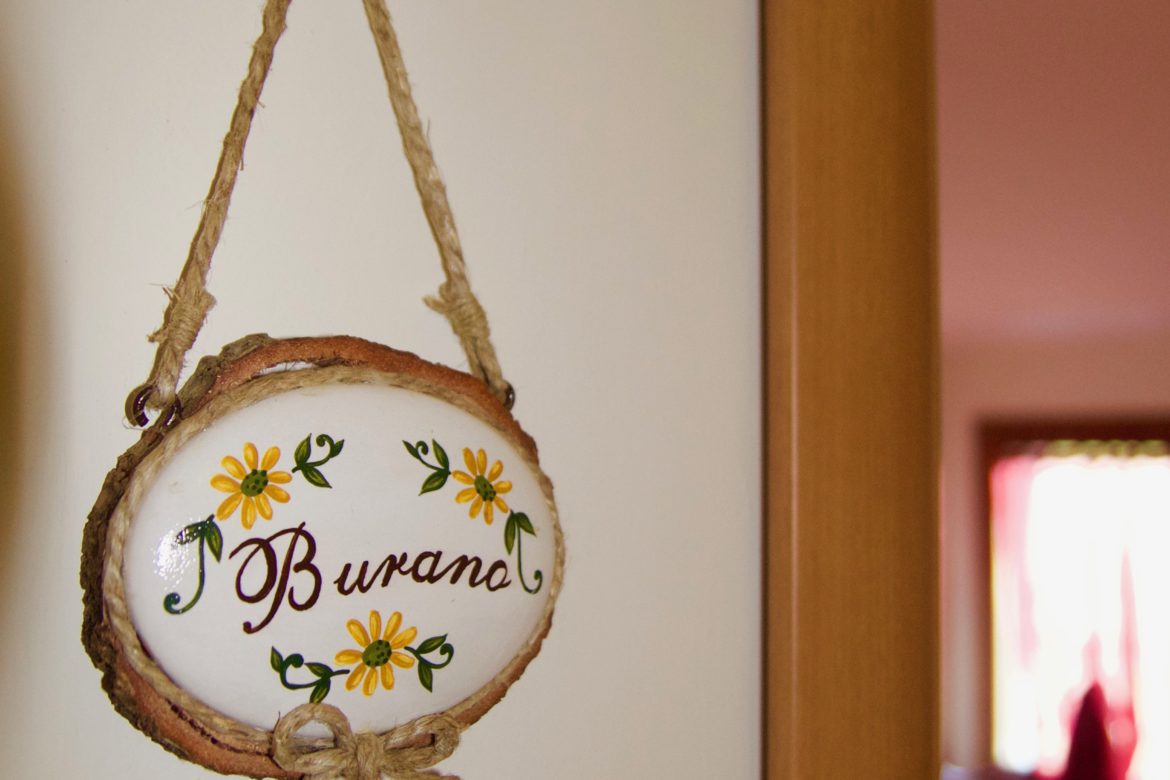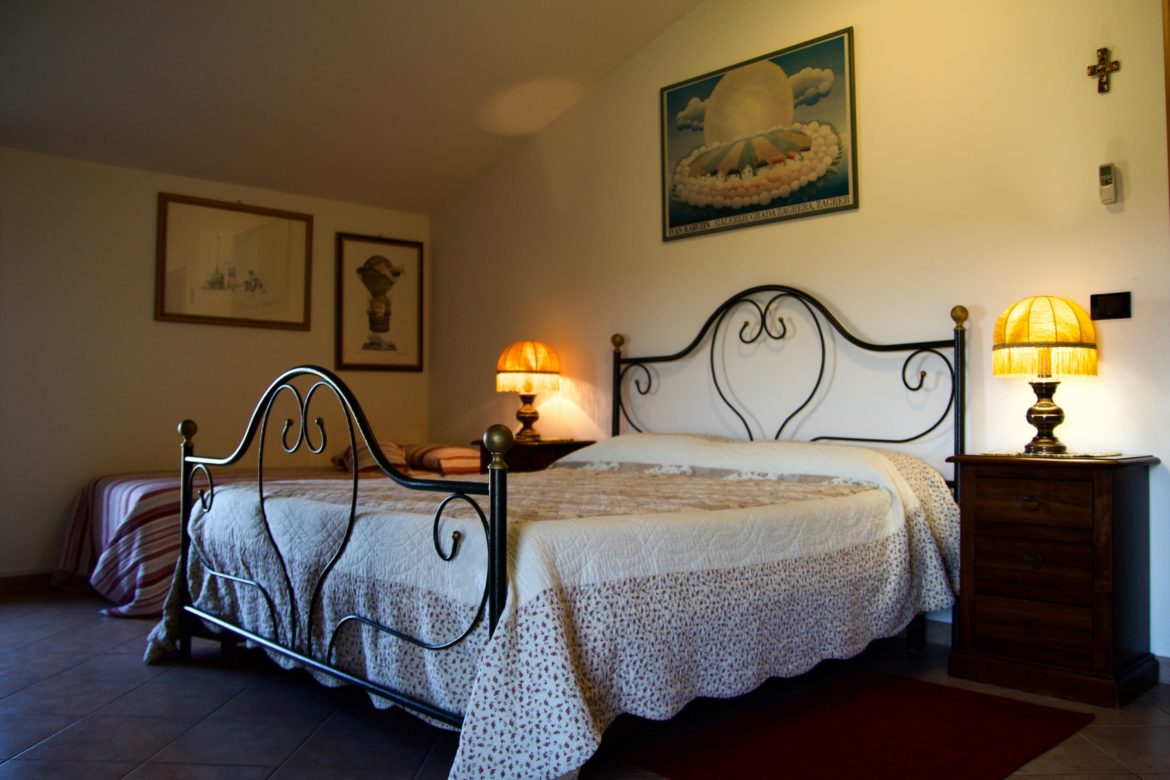 Room Monet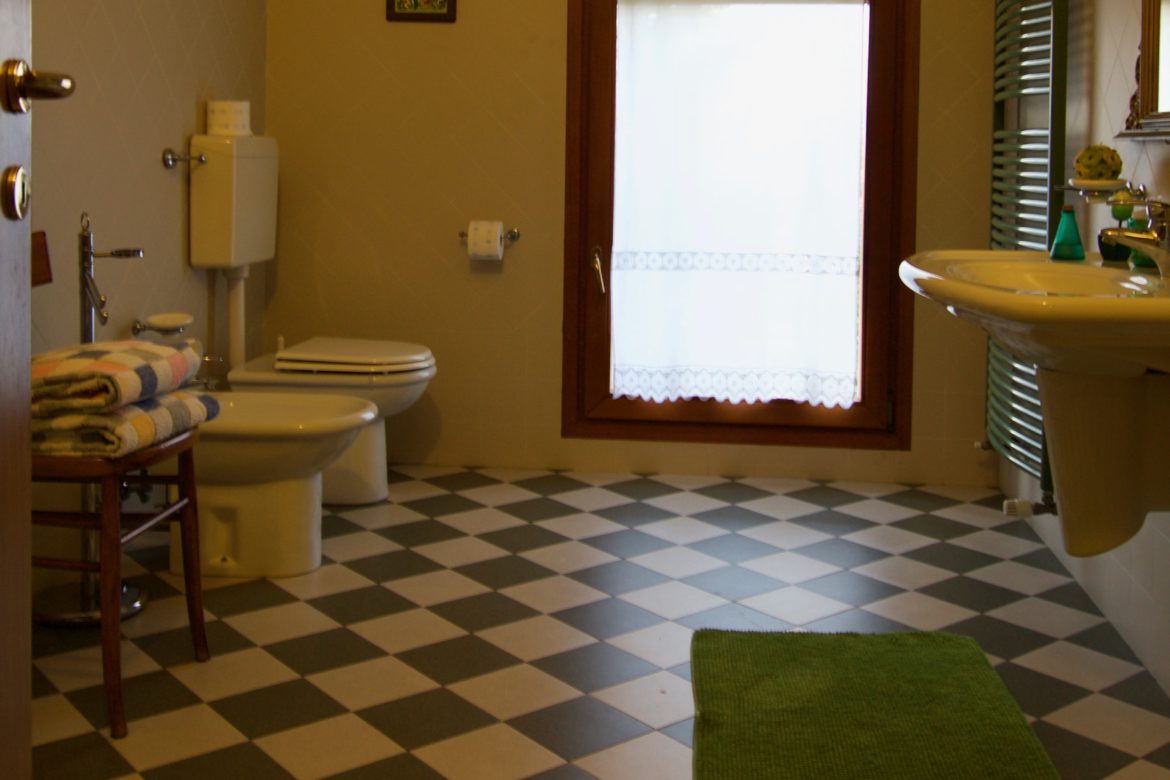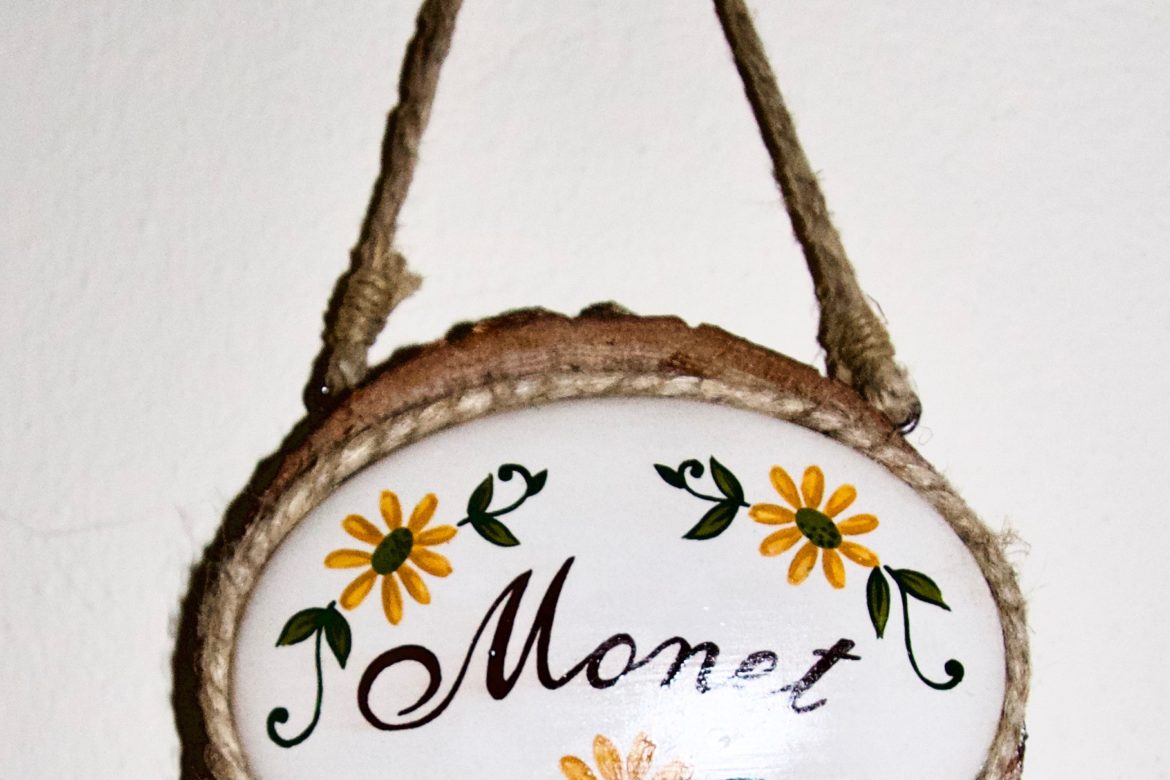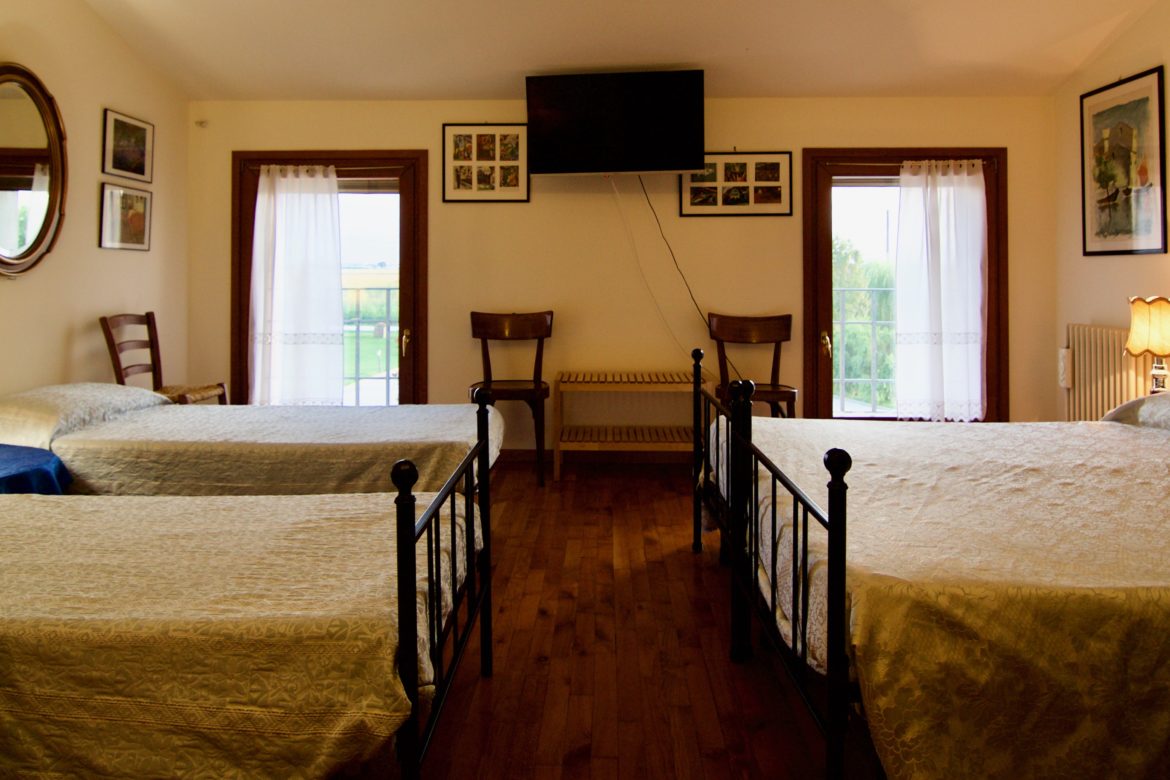 Amenities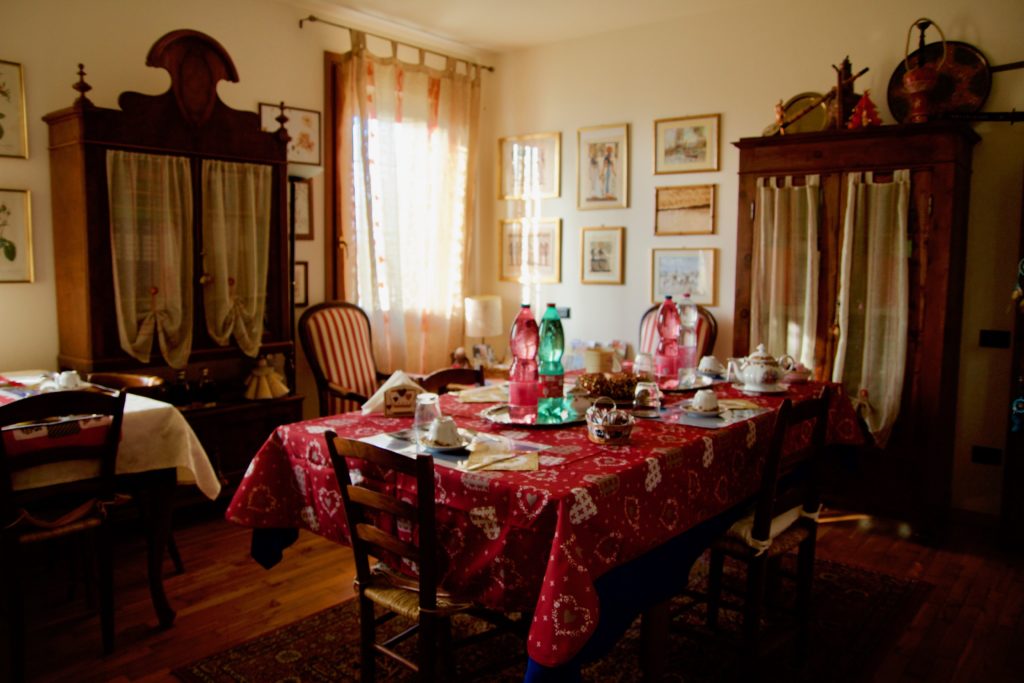 Every room has the following amenities:
AC
Wi-Fi
Hand-cleaning gel
Hair dryer
Breakfast included
Price per person
| November - February | March - May | July - August |
| --- | --- | --- |
| 25 €/night | 30 €/night | 35 €/night |
Rates are subject to discounts (e.g. for long periods) and surcharges (e.g. popular holidays).
Frequently Asked Questions
What are check-in and check-out times?
Check-in from 2PM to 8PM
Check-out until 10AM

Please reach out to agree on different Check-in/out times.
Do you offer discounts for longer stays?
Sure, reach out to ilfrattiero@gmail.com to discuss your plans.
Can I use the swimming pool during my stay?
Yes, just let us know how many people will use it; The use of the sun lounger and the gazebo with tables and chairs is also included.
Is breakfast included?
It is included in the price and it is possible not to use it (4 euro discount). There are three menus, according to tastes and habits: Sweet, Salty and International. In case of special needs / food intolerances it is essential to notify 24 hours before check-in.
Is there any curfew?
There are no restrictions, just be mindful of the other guests that may be staying in other rooms.
Are there local restaurants nearby?
In 5/10 minutes you can reach all kinds of restaurants. Some restaurants have special discounts for Il Frattiero guests.
Ratings and Reviews
Quadruple Room with Private Bathroom - Perfect 10

What did you like: The breakfast, the room and the very large bathroom and the care in the advice for visiting Ferrara. Nice hosts.

What did you not like: Nothing!


1 night - june 2021

Chiara Italia
Quadruple Room with Private Bathroom - Perfect

«Very kind and very discreet staff, all with attention to the smallest details, splendid swimming pool, large and spotless rooms, gigantic bathroom. Great attention to security measures against Covid "

Recensione: 6 giugno 2021

Staying at the Frattiero is like staying at home. The place is welcoming, relaxing and the owners are wonderful. The rooms and bathrooms are large and very clean. The pool is great! A very welcome discovery, especially in this period of great heat.

10 mesi fa su Google
Il Frattiero is a large red brick house surrounded only by the fields of the Ferrara countryside as far as the eye can see. It is the ideal place to forget about city concrete, cars and enjoy pleasure with eyes, ears and ...

11 mesi fa su Google
Recensione autentica da
Structure a few km from Ferrara, to spend a relaxing weekend in the countryside. We were greeted with kindness and care. The rooms are spacious and very clean, the bathroom equipped with all comforts. The breakfast, familiar and abundant, gave us the right energy to start the day. In the room, in addition to a bottle of water, also a packet of paper handkerchiefs, a kindness in sight in any hotel in the world! The garden, little used by us due to lack of time, is ideal for reading in peace at the end of the day and enjoying the peace of nature..

from Tripadvisor

Date of stay: March 2019
I can really recommend Il Fratterio! I stayed here after attending the Ironman Italia September 2018. The B&B offers high standards, a nice environment and very clean rooms. The owners are very friendly and try to do everything to make your stay in Italy the best it can be. They even sent me an email after check-out to inform me that I had forgotten a shirt in my room after check-out. If I go back, I would definitely go back to Il Fratterio!

from Tripadvisor

Data del soggiorno: settembre 2018
Book Now
Book in a few clicks to reserve the most convenient rate, you will not find better offers on other portals.